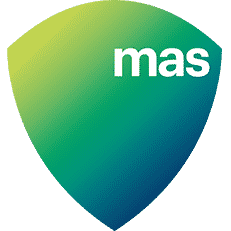 It was 2015, and wellbeing in the workplace was still a fairly niche concept. Yet, that's exactly what New Zealand insurance and investment company MAS chose as one of its 2015 staff conference themes. 
It felt like a good fit – and turned out to be a prescient choice.
MAS brought Umbrella on board, and together they launched a range of wellbeing initiatives at that conference. Over the following years, they worked to build resilience among employees and cement the idea that people must feel able to bring their whole selves to work. 
Umbrella ran Strengthening Resilience workshops in addition to MAS's empathy training to prepare people leaders for authentic conversations. With this new focus gaining momentum, MAS brought in policies such as changing sick leave to wellbeing leave and a system which placed equal emphasis on people's physical and mental health. 
As a consequence, MAS described how the continuous focus on people's wellbeing over a four-year period had a positive impact on their business performance, the company culture, individual's success and satisfaction, and prepared the organisation well for the unexpected loss of a team member in 2019.
Armed with their wellbeing training and a culture where it was OK to say, "I'm not OK", MAS's 200-strong team said they pulled together and, with further leadership training in managing mental health in the workplace, they reported feeling that they were again in a place of resilience when COVID-19 caused global disruption.
At the end of 2020, the MAS team completed Umbrella's Wellbeing Assessment to understand where they were at with their wellbeing journey, and what needed to be done next. Results from this survey validated their own observations by showing their strengths in supporting people's wellbeing, resilience, and work-life balance.
The MAS team say that their focus on wellbeing continues, with the intention of supporting all of their people with mental health awareness training, as well as using insights from the survey to focus on improving healthy habits, consultation about organisational change, and other work-related challenges. There are now online support resources for team members and their families. And a team-led Wellbeing Group has been formed to work alongside the Health and Safety committee, identifying ways the company can continue to build a more supportive workplace.
In 2020, CosmanParkes (workplace risk management specialists) audited MAS's mental health processes. MAS was given a "leading" rating, recognising its place at the forefront of workplace wellbeing practices.
MAS's chief people officer Huma Houghton says the organisation's wellbeing focus is driven by many factors, including a desire to attract top talent who will deliver the best outcomes for its members, and the responsibility of making a positive contribution to the community.
"This has been a valuable space in which to commit sustained time and resources, especially as the company continues to grow at a rate of around 10% each year," Huma says. "A long-term focus on mental health and wider wellbeing delivers so many benefits to a business, besides just being the right thing to do."
As a result, those who work at MAS share that they are under no illusions that they are welcome – actually, encouraged – to bring their whole, authentic selves to work every day.